Local Neon Owner
Posts: 203
Joined: Tue May 16, 2006 10:06 pm
Location: Dublin Ohio
Hey does anyone know of any place that will do good paint jobs at a reasonable price up here in Ohio?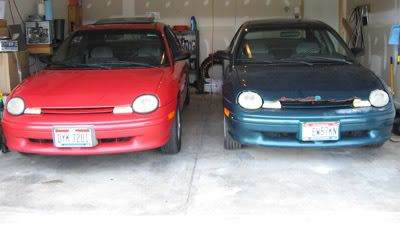 Local Neon Owner
Posts: 92
Joined: Fri Jun 09, 2006 9:32 am
Location: Dublin, OH
Yeah, got a buddy w/ a shop who paints...sent ya a PM.
ALWAYS PARTING OUT 1ST GENS ~ LOTS OF PARTS FOR SALE, JUST ASK!
Red 96 MTX coupe ~ many extras ~ currently undergoing full SRT swap
White 98 R/T coupe - new daily driver!
Forest Green 98 Plymouth ATX Style sedan - SOLD